Trust The Process And Become The Elite
Today I will go with the flow and trust the process. I will not stress over things I can not control. - Unknown
This past week, the Inc. 5000 list of the fastest growing privately held companies was released. Each year, Inc. Magazine evaluates companies across the nation in all industries to determine the Fortune 5000. Companies are ranked according to percentage of revenue growth over a three-year period. To qualify, companies had to have earned a minimum of $100,000 in 2016 and a minimum of 2 million at the end of 2019.
The Inc. 5000 is a prestigious award, represents the hallmark of entrepreneurial success and is not easy to achieve. Here's where numbers tell a story.
There are 30 million small businesses in the United States today
Of that 30 million, only 9% earn $1 million or more in annual revenues.
That equates to 2,700,000 businesses that make it to what I call the 9% club.
Yet only 5,000 businesses make it to the Inc 5000 list.
That's only 0.18% who make it. Actually, it's less than that because it's not just small businesses who make it to the list.
I am super excited to celebrate two of our clients who made the list! They ranked at 403% and 423% growth respectively!
How did they do it? How did they make the list when each of them came to us as solopreneurs seeking to grow? How did they do it following the challenges of their customers shutting down for an extensive amount of time in 2019? How did they do it when things just seemed so hard at times?
They went with the flow and trusted the process. The did not stress over the things they could not control.
With each of these companies:
We established a strategic roadmap.
We put reporting systems and measurements in place to help them monitor success.
We assessed progress and forecasted the future each quarter.
We stayed focused on their end game
We tagged up periodically to address challenges, celebrated successes, course corrected and continued to forge forward.
Even though growth could not be seen nor felt in the weeds of day to day operations, they could see the fruits of their labor each and every time we stole them away. From 30,000 feet they could see they were on their way to achieving their goals plus more.
That vision allowed them to stay the course, even when it seemed impossible.
The seeds they were planting were growing and leading them to becoming a part of the Nation's most successful entrepreneurs.
But success does not stop there! They are continuing their growth and journey toward legacy.
This is the second year in a row on the list for #1082 and he plans to do it again and again and again!
#1025 on the list is planning to be part of the Inc. 500 next time!
What about you? What are you striving for? How are you going to get there? Who do you have in your corner to help you achieve that success?
Prospects ask me all the time if I can help them get beyond the plateau and grow to the next level. They ask me what type of results have my clients obtained. My answer has always been yes and we have helped our clients achieve between 200% and 400% growth. Now they don't have to take our word for it. They can just open Inc. Magazine and see the results for themselves.
If you are ready to take your business to the next level, we would love to talk with you. Let's schedule some time to chat.
---
MISSED LAST WEEK'S FIRESIDE CHAT
This school season presents opportunities for learning, balancing, parenting and entrepreneurship! Drs. Kimberly Douglass and Robin Harwick shared tips, tactics and strategies for parentpreneurs to navigate this new normal. Stop stressing about how you are going to make it all happen and go with the flow of your child and your family. After all, that's why we are in business. Check out the replay. You can also now watch on YouTube! Leave us a review. We would love to know what you think about the show.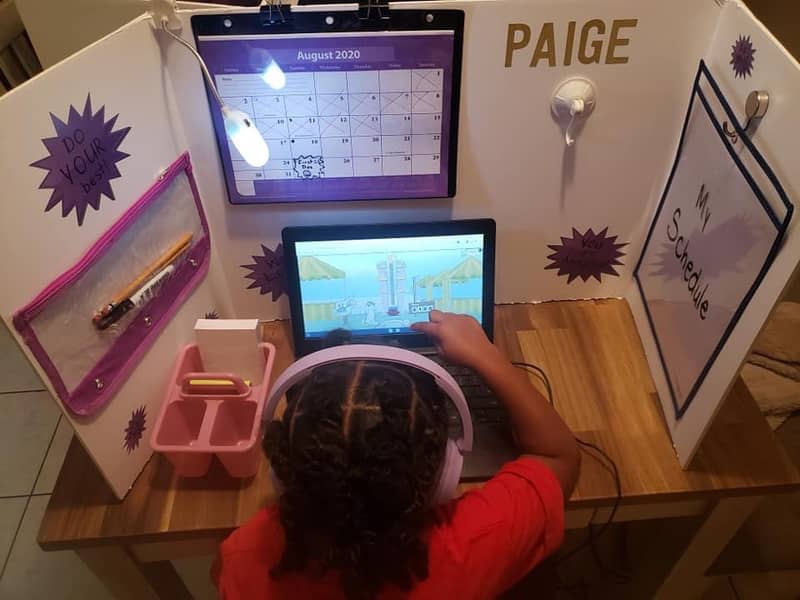 ---
COMING UP
August is the month of agility. All month long in Scale To Seven Figures, my guests and I will be talking about the things you need to do to get back on track, embrace new normals, and continue to thrive in uncertain times. Join me for these vibrant discussions.
Join me this week for a Million Dollar Fireside Chat as Workforce Development Expert, Carolyn Walker, and I discuss the new remote working landscape and how to best work with remote teams under new and changing guidelines. We go LIVE on Wednesday, August 19, 2020 at 6:30 pm.