The Backbone Of Your Business
The most important decisions businesspeople make are not "what" decisions, but "who" decisions! - Geoffrey Smart
Happy Labor Day! First, I can not believe it's September. We are about to end the third quarter of the year. Summer is about to officially end. The government's fiscal year is closing! My grandson will soon turn one year old!
This has been one whirlwind of a year. Time certainly waits for no man, no woman, no celebration and no circumstance! It has one focus, and that is to keep on ticking! Well, you know I believe focus wins the race and when it comes to time, its focus is winning.
Today, we honor and celebrate the number one thing that builds wealth, drives focus and allows us to build legacies - the workforce. The workforce is so important to the economy that it gets a full day in its honor. The workforce is so important, the government came to its rescue this year and offered not one but multiple stimulus packages to keep them in tact throughout the pandemic.
Did you know the workforce is your million dollar proposition?
To become a million dollar business or to make your next million dollars, you need revenue generating bodies working for you. It's not until you start hiring, can you begin pulling back from juggling it all. You can not start working on the business and not just in the business until you start hiring other people. Those systems, policies and procedures you've been worried about? They don't really start to matter until you hire others to follow them. Oh, and you can't start adding benefits like health insurance and other things until you start to hire others.

While it may feel as if you are carrying your business on your back, your workforce is the actual backbone of your business. It has building power! It has staying power! It just simply has power.
While we may recognize it's power, hiring others just seems to be the bane of our existence. Why is it so difficult to mobilize, manage and maintain?
Many are afraid to hire. So they don't hire at all.
Some don't trust leaving their business to strangers. So they hire family and friends which eventually makes life more difficult than ever before.
Others are afraid of making bad hiring decisions. They feel as if they are in a repeat cycle of bad hires and just simply don't trust themselves to make the decisions.
Some are concerned with the cost of hiring. So, they search for cheap and inexperienced labor.
Others fear being able to afford the investment long term. So they constantly search for part time support.
If this is you, then you are focusing on the wrong things.
While these are all extremely important and valid concerns, the solution lies within planning and preparing for the end results. It's not until we know and truly understand the results and impact you want and need from any position that you can find comfort in the answers to the other questions.

In our business growth framework, everything begins and ends with your mission and so should your hiring process.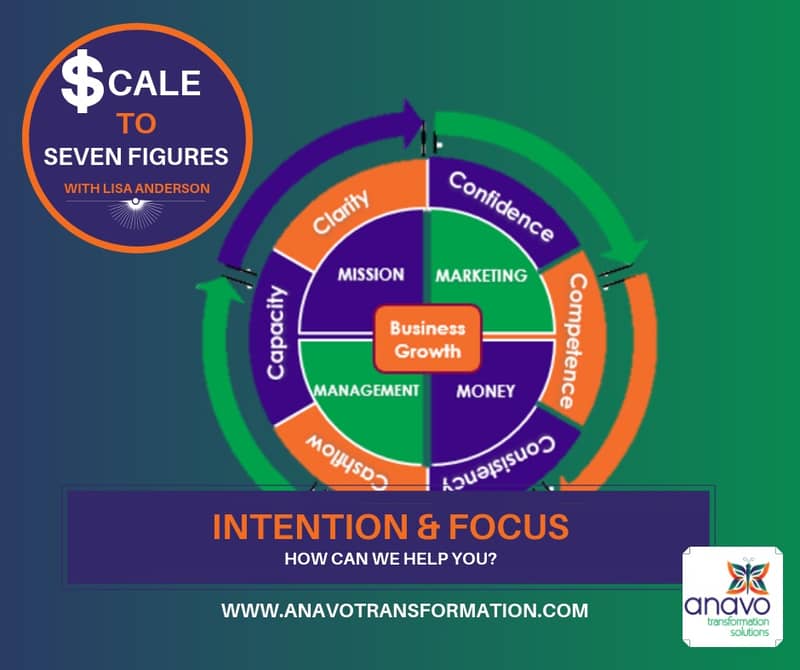 Before you make your first or next hiring decision, spend sometime thinking about the end and not the beginning. Think about your legacy first because every decision you make should be a legacy decision.
---
NEW RELEASE
She's been busy at RoyalTNT. On Friday, this new design was released. Just a daily reminder that your Royalty comes from within! Check this out this out along with a few Labor Day specials.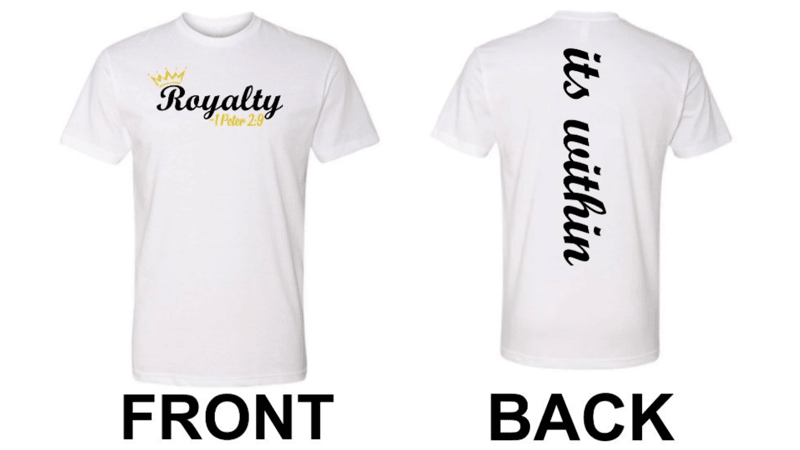 ---
COMING UP
Scale To Seven Figures just completed its first full year of programming! We are excited to have brought to you 51 episodes of business lessons, strategies and expert conversations. While we take a break during the month of September to prepare for our next year of programming, please check out some of our most watched and in demand episodes.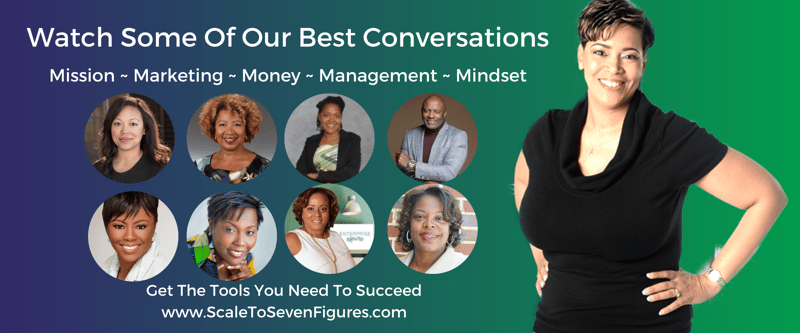 We will join you again live in October with new programming, a new time, and new platforms where you can tune in.
---
READY TO JOIN
2020 has been a tough year for many and an excellent year for some. For sure, it hasn't been the year we quite expected. Normalizing this new environment and designing and executing upon effective growth strategies that protect your legacy is very important. That's been our focus all year in our Legacy Builders Business Accelerator Program. We understand that forward motion, focus and commitment win the race. The results have been phenomenal.
Outplacement firm has greater than doubled income during COVID
Information Technology company won $4 million dollar contract during COVID
Change management company hired key position and cloned herself during COVID
Cleaning company made successful and lucrative pivot during COVID
Human Resources consulting firm acquired four new customers during COVID
Will you be our next success story?
We are now enrolling new members. Let's talk about how this program can help you scale to you next level.